The ISO 31000 International Standard Should be Your Choice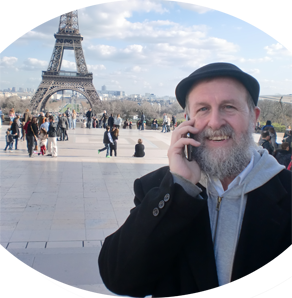 Hundreds of satisfied attendees walk out of our classes saying, "I get it!" Choose between live in-house training or our new Udemy Video course.
You don't need to revamp your entire business or spend thousands on consultants.
'What we least expect, generally happens.' (Benjamin Disraeli) -- I will teach you to manage uncertainty
Schedule your risk management training now to learn how the international standard will focus your entire team on fulfilling corporate objectives in the face of uncertainty
I have years of experience providing training to Fortune 500 companies and teaching risk management in graduate school
Your satisfaction is 100% guaranteed! I will refund your entire training fee upon request. No questions asked.
ISO 310000:2018 Training
New! Nine hour ISO 31000:2018 Video Training:
$9.99 coupon link for my NEW Udemy training!
Can't believe Udemy's highest-rated ISO 31000 course is so affordable? See our reviews
Anyone curious about how to manage uncertainty in their personal or professional life can take this course.
Ideal for professionals in all industries
Taped live in graduate school classroom at Manhattanville School of Professional Studies
This course is backed by an unconditional 30-day refund policy.
Click Now! This coupon expires on December 31, 2019.
WANT LIVE TRAINING?
My live classroom ISO 31000:2018 course is packed with everything you need to learn to begin a risk management program in your organization.

LIVE TRAINING DETAILS
CERTIFICATION
Interested in certification? Our NYS approved certificate course is more valuable than unaccredited certification promises you will find elsewhere.

UNDERSTAND CERTIFICATION HERE
ADOPTING ISO 31000
Adopting ISO 31000 is the easiest and most effective way to implement a risk management program that will satisfy all your stakeholders.

ADOPT ISO 31000
ADAPTING YOUR EXISTING SYSTEM
Incorporate your existing risk management processes into your ISO 31000 deployment.

ADAPT YOUR EXISTING SYSTEM