ERM 31000 Training and Consulting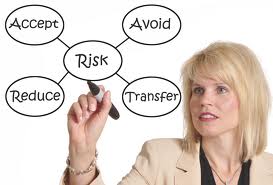 It was 2013 when U.S. companies large and small recognized a need for comprehensive risk management. The elusive words "Enterprise Risk Management" entered their lexicon at about the same time. The need for our firm was born.
We don't just teach this standard. In the course of our ISO 31000 training, we show attendees how to make it work for their organization and how to provide value and a demonstrable ROI. Today, we are the undisputed leader in ISO 31000 training, implementation and consulting in the United States.
Our Management
Avrohom (Allen) Gluck, President of ERM31000 Consulting holds a Masters Degree in Leadership from Bellevue University in Nebraska. He is an official member of both the TAG (Technical Advisory Groups) to ISO/TC 262 (ISO 31000 Risk Management Standard) and to TC 176 (ISO 9001 Quality Management Systems Standard), which represents the United States to ISO, the International Organization for Standardization. As a validated, certified lead trainer for the ISO 31000 Risk Management Standard and a Certified Information Privacy Technologist (CIPT), he provides risk management and privacy training and consulting across the Unites States.
Mr. Gluck is an adjunct professor at Manhattanville Graduate School of Professional Studies in Purchase, NY, where he teaches the first risk management course in the Unites States based upon ISO 31000. Allen has thirty-five years of experience in public speaking and adult training and education.

Use this coupon link to purchase my nine-hour ISO 31000 Udemy training at a discounted price!
Testimonials
"Allen is known as a person with an open-mind, lateral thinking and the ability to change and adapt to circumstances. When he was confronted with the theories in risk management, he was very keen to quickly get an in-depth understanding, while others could be simply satisfied with a casual reply. Instead, Allen would look at every angle of the topic so that he could explain the concept to others.
He has learned to learn and he has learned to teach. If you have the chance to attend one of his courses, you will leave the training with a feeling of great knowledge. Allen will get his satisfaction in knowing that he was the catalyst for the actions which you will take."